ShotStop® Ballistics, LLC Founder and President, Vall Iliev, is also the founder of Vallmar & Co which is a leading advanced technology industrial design firm with more than three decades of success. He has provided solutions for various fortune 100 clients who needed disruptive innovation solutions when no other design companies could deliver. These clients include Proctor & Gamble, Rubbermaid, various military projects, the FBI, and Wynn Resorts to name just a few. His knowledge of advanced ballistics and technology combined with his passion for Humanity, which started on a train fleeing Bulgaria in the early 1970s. He combines over 30 years of company innovation with 12 plus years of Developing and Launching the ShotStop Armor Plates using the Patented Duritium® Technologies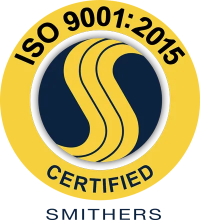 ShotStop Armor Plates Materials:
All SHOTSTOP materials are constructed with the revolutionary Duritium® technology.
Given the highly competitive price point of ShotStop's engineered ballistics solutions, combined with the lighter weight and more dynamic material and end products, they are poised to enter various current markets including personal protection, law enforcement, and government/military application.
One of the complaints we hear most is the lack of COMFORT with the existing body armor options. The revolutionary Duritium® Technology enables significantly lighter weight for our ballistics protection material, which results in a much more comfortable fit for body armor, in particular.
In addition to these traditional ballistics protection avenues, they anticipate seeing a dramatic rise in other non-dominate ballistics industry areas such as ballistics protection apparel, fashion clothing, handbags/backpacks, and other applications which they are already in the process of developing.
Industry Leading Warranty:
15-Year Warranty on ShotStop Armor Plates – 100% Polyethylene and Green Tip Body
AN INDUSTRY-LEADING WARRANTY…
Ensures confidence in your officers/operators
Decreases total lifetime cost of body armor
Reduces time invested in the procurement process
Duritium III+PA, Duritium III+PS, and Duritium GT2 body armor plates come with a 15-year warranty – three times the industry standard body armor warranty of five years.
This fifteen-year warranty gives individuals and agencies and opportunity to afford a lightweight and better performing piece of kit without added cost. In fact, when you dollar-cost-average the plates over the lifespan ShotStop Armor Plates are significantly less expensive per year of use. On average, if a department purchases ShotStop plates for 20 officers at $300/plate the upfront cost is $12,000*. Divide that cost over the 15-year lifespan the department's cost is $40/year per Officer. Whereas with purchasing ceramic plates every three years the 15-year cost is $30,000 or $100/year per Officer.

10-Year Warranty on Armor-Piercing ShotStop Armor Plates
The ShotStop Armor Plates, such as the Duritium IV+HS body armor plates come with a 10-year warranty – twice the industry standard body armor warranty of five years. When you consider the lifetime cost of body armor, a warranty makes a huge difference.
ShotStop Stands behind its Product 100%
The quality of raw materials, production process, quality control, and finished products ensures you can be confident knowing your body armor will stand up to the harsh environments where you serve and the daily use that is required to do your job.
Special Hero Pricing
ShotStop Armor Plate are also offered with with a very generous Hero's Discount. See our Hero's Discount Program Page to see if you qualify.